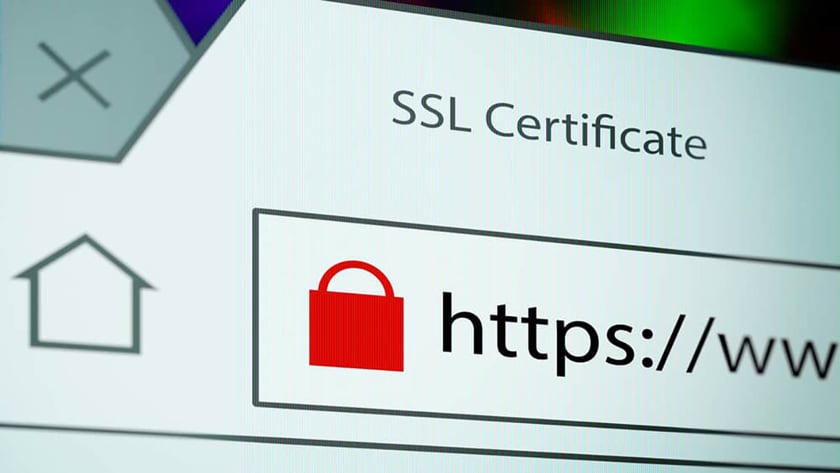 What Is a Secure Website?
When your website goes live, having a modern design, eye-catching images, and well-written copy will all be essential. At the same time, you can't afford to overlook web security. Having a secure website for your small business will go a long way in making your company's image more professional while improving the experience of your current and potential customers.
What Is a Secure Website?
So, what exactly does it mean to have a secure website? A website is considered secure when the connection between a web server and a web browser is encrypted using a Secure Socket Layer (SSL). You can identify a secure website by looking at the URL. The typical URL of a website without encryption starts out as "HTTP" but a secure website's URL will begin with "HTTPS." Another way to identify if a website is secure is by looking for the little padlock icon next to the simplified web address before you click to view the full URL.
Why Is Having a Secure Website Important for Web Users?
Having an encrypted website ensures each user who uses your website will be able to keep their information safe. On a non-secure website, a hacker would be able to view any information being sent or retrieved from the site. But if the information gets encrypted by an SSL, the data becomes unreadable even if someone manages to intercept it.
If you run an eCommerce website or have a website for your healthcare business, having a secure website is an absolute must. When consumers add their payment info during the checkout process, the last thing they want is to find out a hacker used their credit card to buy lottery tickets somewhere across the country. And if patients are using an online portal for billing or to monitor their treatments, keeping their information secure will be crucial.
How Making Your Website Secure Helps Your Business
It's not just your customers and your leads who will benefit from your website being secure. Google's algorithm gives a nod to websites that use SSL, making it beneficial for SEO purposes. So even if your website doesn't involve eCommerce or require users to enter sensitive information, it's still a great idea to make your website secure.
Plus, users have simply come to expect the websites they visit to be secure. Even if they don't intend to add any of their banking information onto the site, having the little padlock icon next to the web address is a bit like a badge of honor these days.
In 2016, Google took things a step further by adding conspicuous labels onto HTTP websites that read "Unsecure" when viewed on Chrome. Since this is a very popular browser, you're likely losing quite a bit of potential business from people who use Chrome if you don't yet have SSL.
Adding SSL to your website is fairly simple; just make sure each web page on your site gets converted to HTTPS after installation to ensure each page is fully secure. By securing your website with SSL, you'll automatically make your website more competitive.