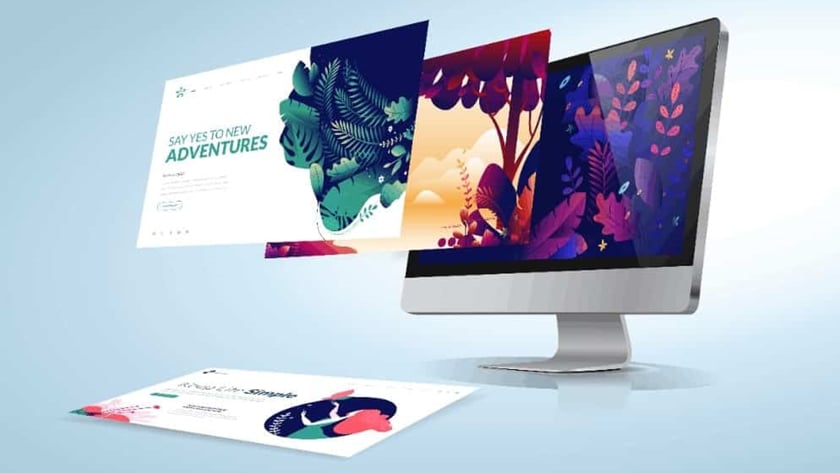 Designing a Homepage that Really Works
It's hard to overstate the importance of first impressions. You experience this every day when you meet new people, and the same is just as true, if not truer, for businesses. About 91% of customers who have a bad first experience with a company will never return, and you only have one shot to make a good first impression. In the digital space, your website's homepage is the first impression new users will have of your company. And in today's world, this will be the first impression of your business for most potential customers.
That being said, any extra time and effort you put into creating your homepage will be worthwhile. Here's how to create a homepage that works well and leaves a positive, lasting impression.
Keep the Layout Clean
The second a new user lands on your homepage, they will be making a judgment about your business. The first image they see needs to communicate something about your company while provoking curiosity. The last thing you want to do is overload new users with cluttered images or text. While you want to fill them in on what your company does, you won't be able to explain everything on one page.
Instead, make your homepage simple and uncluttered, with minimal text and crisp images that speak your brand.
Make Your Homepage Easy to Navigate
A homepage should not only make a good first impression for new users, it should also be an effective gateway to the rest of your business. Even if your homepage looks great, people won't be keen on sticking around if they get lost or confused while searching for what they want. The main points of your website should be clearly within view as soon as visitors come to your homepage. This includes contact information, descriptions of what you have to offer, and your "about" section.
Additionally, you'll want to include clickable calls to action (CTAs) that direct new users to conversions. Keep these simple so you can include more than one on your homepage without making it look too cluttered. CTAs like "Call Today" or "Learn More" will guide users through your website while encouraging them to become customers.
Make It SEO-Friendly
Even if your homepage looks incredible, it won't be of much use if people aren't finding it. Many of the aspects that make your homepage effective will also boost your SEO, such as including relevant keywords targeting your local market. Ensuring your website is easy to navigate and linking pages together in a way that makes sense will also boost your SEO while making your website pleasant to use. Be sure to keep all information updated and use images that allow your website to load quickly. If your homepage looks great and has the right ingredients for good SEO, but takes too long to load, people won't want to stick around.
Achieving an optimal combination of effective visuals, smooth operation, and compelling messaging will make your website ideal for conversions while helping you climb up the search engine results pages.