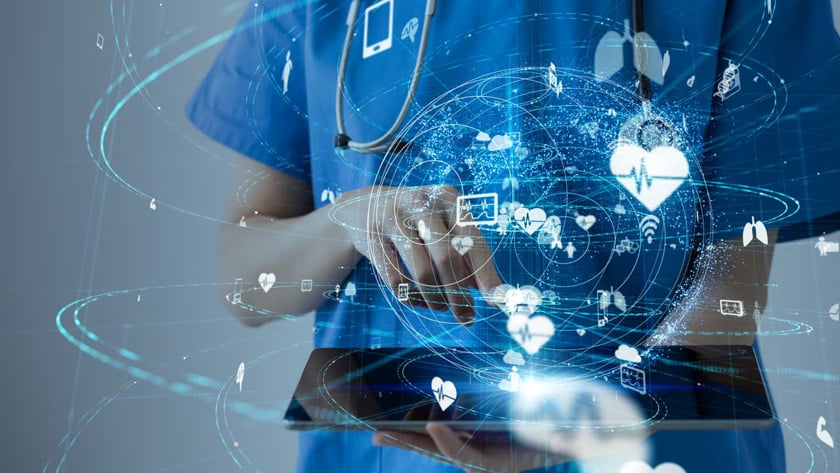 Differentiating Your Healthcare Office from Other Providers
For many healthcare practices, the struggle of making your services stand out in your market is very real. For one, many local regulations prohibit healthcare practices from blatantly marketing themselves as superior to competing practices. It's also important for healthcare business owners to maintain an image that is highly professional amongst their colleagues in the healthcare industry.
However, competition between healthcare practices is very real, and succeeding as a business will require healthcare professionals to find ways to differentiate themselves from other providers.
Promote Any Payment Plans You Offer
While you definitely don't want to promote your healthcare business as "cheaper" than other providers, you can still market the affordability of your treatment options.
In particular, potential patients will no doubt be wondering about what insurance policies are accepted at your office. Your marketing collateral should make it clear which insurance you accept and what type of financing options you offer.
When mentioning insurance and payment plans, the angle should always focus on improving the patient experience and addressing their concerns rather than implying that your office offers "better deals" than competing providers.
By going over the ways you make it easier to pay for treatment, you'll effectively convey your understanding of the needs and concerns of patients without compromising your commitment to delivering high-quality care.
Talk About The Unique Aspects of Your Facilities and Treatment Options
Again, you'll want to be careful to not disparage other healthcare businesses, but there's nothing wrong with talking about the services and technology that make your office unique. For instance, if there's new technology or cutting-edge treatment options your office is proud of, be sure to include them in your content marketing, social media posts, and on your website.
You should also talk about how you work to improve every patient's experience at your office, including if your waiting room has any special features or if you offer multiple ways to schedule appointments or connect with a professional. Offering extended or weekend hours can be a great differentiator because it makes coming to see you more convenient.
Introduce Yourself
It can be easy for patients to feel nervous about trying a new healthcare office, especially since they don't know who they will be getting treatment from. Take the time to introduce yourself in your content marketing, on social media, and in your email newsletters.
Talk about how you got started as a practice and the values that drive you to create a great experience for your patients. It's a good idea to do this for your main doctors on staff as well as other staff members at your office. Doing this will make your healthcare practice feel more approachable while also conveying a sense of healthy work dynamics behind the scenes.
By emphasizing how your healthcare practice strives to improve the patient experience, you'll effectively make your business stand out and seem like a preferable option — all while maintaining your sense of professionalism. And by partnering with the right healthcare marketing firm, you'll see your business grow like never before.