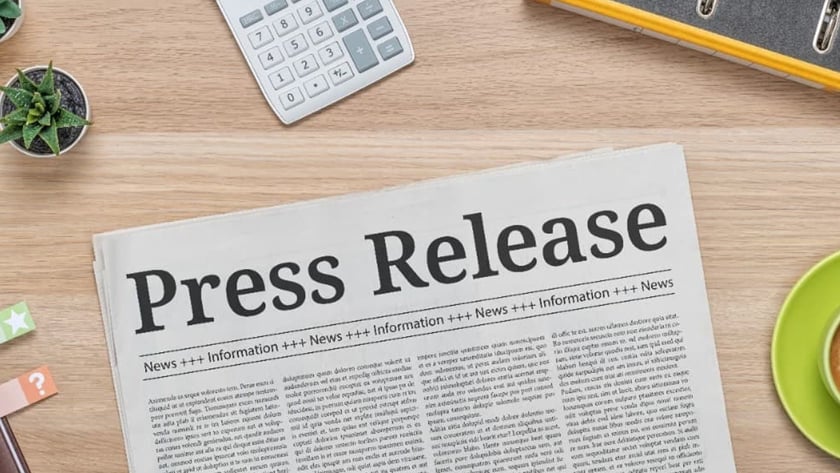 Writing and Distributing a Press Release for Your Business
Alert the media! Big things are happening in your business. You're making moves, innovating like crazy, and achieving success, and the people need to know. How is this going to happen exactly? One great way is to write and distribute a press release.
What Is a Press Release?
When a significant development happens within a company, such as a new service is being offered, a major milestone is reached, or a new location is opened, it's a good time to send out a press release. Sometimes referred to as a "news release" or "press statement," press releases are statements distributed to and, hopefully, published by media sources.
How to Write a Good Press Release
Press releases should be kept concise. Generally speaking, your press releases shouldn't be more than a page long. At the same time, you'll want to include enough valuable information for the respective media sources to write and publish engaging stories.
Depending on your specific company, the voice of a press release may be a bit more professional than your typical writing tone. Be sure to let the personality of your company shine through when writing your press release, but focus on keeping it professional as well. Ultimately, your goal is to convince each media source to publish a story about your business. This gives you free publicity and helps you build your brand with new audiences.
While there is some flexibility in how you can write your press release, there is a somewhat standardized format to follow. Start with an engaging headline and an italicized secondary headline summarizing your announcement. Begin the actual content with the location, date, and a news peg to kick off the opening paragraph. Take one or two following paragraphs to provide an overview of your announcement and highlight the main newsworthy points. It also helps to provide additional bullet points below the main body paragraphs.
Below all of this is your boilerplate, which is a two or three sentence description of your company's values, mission, and products or services. It should be general enough to use on all of your press releases. The top right corner should include contact information, and the top left corner should state the date and "for immediate release."
Distributing Your Press Release
When you've written a perfect press release, the next step you'll need to tackle is distributing it. If you have already worked with journalists in the past, start with those contacts and begin branching out. Obviously, you want your press release to be seen by lots of eyes, but you also don't want to waste time contacting journalists who aren't going to be interested in your story.
One great way to find good journalists is to search for stories relevant to your business or announcement. As you browse the news section on Google, you can quickly find new journalists to contact by clicking the authors' names. If this doesn't work, you can find the journalist's contact information using a tool like Muck Rack.
Make a spreadsheet of the best contacts and schedule your press release to be emailed to your list of contacts. One helpful tactic to make your press release stand out is to not send out your email on the hour since most companies will be doing this. If you have a relatively short list of contacts, it may be best to personalize each email and send them individually to increase your chances of them not ending up in spam.
While there is a good amount of work to do when writing and distributing a press release, getting a news outlet to publish your story can yield great results.