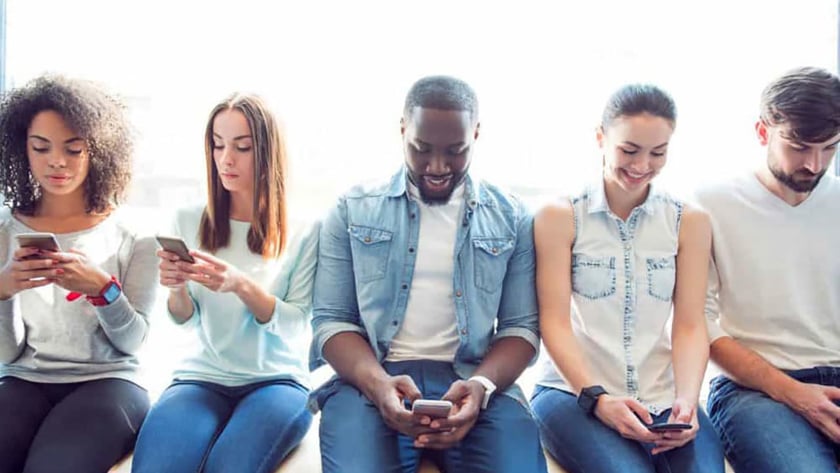 Why Make Your Website Mobile-Friendly?
It's the 21st century, so having a website for your business is a must, but the rise and increasing popularity of mobile devices has forged a brand-new frontier of marketing and advertising. So why brave the new world of mobile websites? The most straightforward answer is: that's where the people are.
The Mobile Shift
A Google study found that 77% of people with smartphones used their mobile devices to search online at home or work, where there is a higher chance of there being a desktop. That means that people are shifting away from the stationary computers and relying mostly on the ones that can fit in the palm of their hands. A well designed mobile site offers the best service for these users and allows browsing to be as easy as possible for them.
Quick and Easy
People want information and they want it fast. That's the main reason why they use their mobile devices in the first place – it's convenient. 40% of mobile users won't wait longer than 3 seconds for a site to load before they try a different one, so don't annoy potential customers and lose them with slow loading pages.  Most of these mobile-users are more likely to return to easy-to-use mobile sites and make purchases there than those sites that are not as mobile-friendly. They want quick use of all aspects of your website, so elements such as an easy to access search bar and contact information are definitely helpful. You want to make sure that your most important info is presented within one or two clicks from the home page so that visitors are able to get to it easily.
See if You're Mobile-Friendly
For businesses who may not have optimized their mobile website, you should look at your site on a smartphone. What does it look like? Is it easy to read? Are the links easy to click?
The desktop version of your website might not fit well on the smaller screen of a mobile phone. People have reported wanting big easy to click buttons and limited scrolling and pinching on mobile websites. Don't make them work too hard to get the information that you're trying to put out there because they won't always stick around on your site.
---
Check out our blog  "5 Tools to Help Optimize Your Website for Mobile" for resources that will help you to determine your website's score in regards to mobile access and speed.
---
Google Incentives
Google has even been incentivizing mobile optimization by ranking mobile-friendly websites first on their search results so that sites that don't work well on mobile are penalized. They are also adding mobile-friendly tags so that searchers can determine which site they'd rather use – one that's optimized or one that's not. Can you guess which one they would choose when on their smartphone? With Google leading the way in promoting easy mobile use and even incentivizing it, it makes sense to follow through.
If you want more attention and use on your website, give the people what they want and meet them where they are – on mobile. It's worth the commitment and effort to prove that your business is helping lead the way in mobile optimization and usage.