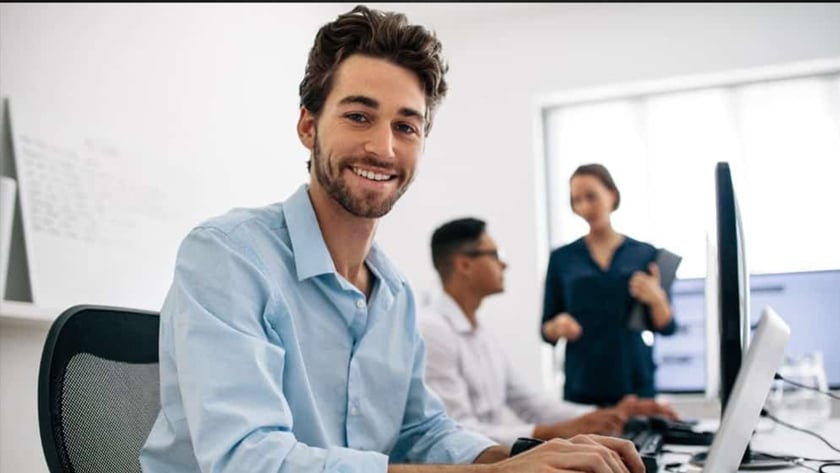 Why Landing Pages Are so Important to Your Marketing
There are many elements that go into creating a successful digital marketing strategy, and having solid landing pages is one that is central to your growth. When you create strong landing pages for your business, you'll increase your chances of being found by your target market while optimizing your conversion rate.
What Is a Landing Page?
A landing page is different from a typical web page, such as the homepage, on your company's website. Landing pages are tailored to a specific goal, turning visitors to your website into warm leads, guiding them further through the sales funnel. The term landing page comes from users "landing" on the page after opening up a link or clicking on a paid ad rather than finding the link by navigating your company's website.
A landing page is solely used to get leads one step closer to a conversion. The landing page will ideally capture users' contact information, allowing you to send future correspondence or promotions. The landing page usually offers the user something in return for providing you with contact information, such as a promo code, brochure download, or some sort of valuable preview of whatever it is your company has to offer.
Elements of Effective Landing Pages
The first thing you always need to consider with every landing page is the goal it needs to achieve. Is there a particular demographic you want to grow in? Are you trying to promote a specific product? Are you launching a new product or service? Know what it is you need to achieve and tailor your landing page to reach that goal.
Having a goal in mind will help you experience growth where growth is needed. It will also allow you to reach your audience better while experiencing a lower bounce rate. If your landing page is too general, you won't be able to include very compelling selling points. You also want to make sure your follow-up emails are relevant to the interests of the recipients. This is especially true if your business offers different products or services. For instance, if you run an apparel brand that creates a variety of items like hats, jackets, and backpacks, you will want to send promotional emails for backpacks to leads that expressed an interest in backpacks, rather than filling their inbox with ads for hats.
A good landing page should keep things short. Include concise and compelling copy on your landing page that clearly lays out the advantages of choosing your product or service while also making it clear what they immediately gain from giving you their contact information. There should be very little navigation needed, if any at all.
Some examples of good things to offer users include brochures, podcasts, apps, online courses, event sign-ups, free trials, or other things that will provide some value to the user.
When it comes to landing pages, you need to test them, gather helpful analytics, and refine your strategy to consistently create landing pages that lead to conversions, but the effort will be worth it.