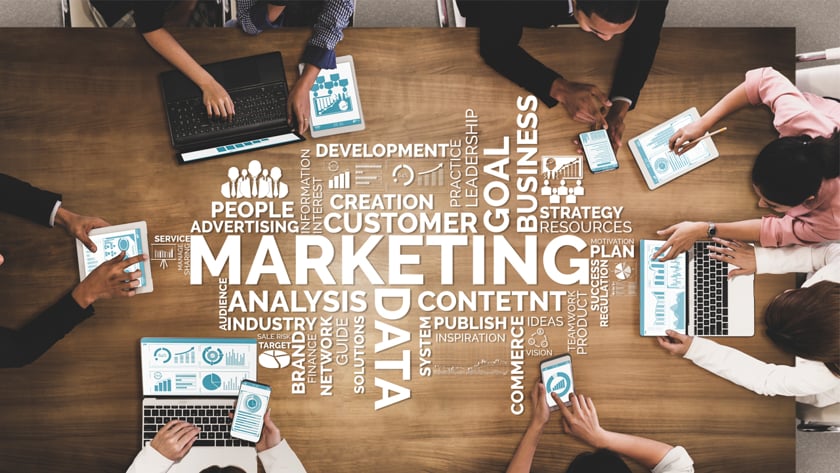 What to Look For When Hiring a Marketing Agency for Your Business
No matter what stage of growth your company is in, hiring a marketing agency will allow you to put your marketing goals in the hands of a creative team of professionals. Whether or not you have your own marketing department, hiring a marketing firm will always have its advantages. Here's what to look for when you search for the right team to help you reach your ROI goals.
Curiosity
Right from the get-go, you should be able to feel a tangible sense of curiosity from the creative team you meet. A good marketing firm thrives off of a deep willingness to know your brand inside and out. After all, you're letting other people tell your story, so you need to make sure it gets told in a way that evokes the nuances of your brand identity. Finding a marketing firm that demonstrates a genuine desire to see your goals from your perspective will be a great first step.
Communication
Further interactions with a potential marketing partner should demonstrate good communication. Look for responsive people who communicate with clarity, friendliness, and a clear respect for your time. Communication is key when establishing expectations, so if your communication is ambiguous or incomplete, you may end up with an unsatisfactory campaign.
Flexibility
One of the main advantages of choosing a marketing firm is they have a large pool of resources and people dedicated only to marketing. Even if you have marketing people in-house, they may not be able to pivot for sudden needs that arise or when the work demand grows. Look for a marketing firm that has the ability to adjust on the fly and take new jobs quickly.
Expertise
This one may seem obvious yet it's also something that may not be apparent, especially if you're only relying on marketing firms for creating your campaigns. When exploring options for your next marketing firm to work with, look for things like case studies, testimonials, and informative blogs. Part of your initial interaction with a potential marketing partner should also include signals that they know what they're doing. They should be able to walk you through examples of how they've helped other clients in the past and be eager to show off their work.
The Bed-And-Breakfast Test
Ultimately, when you're working with a marketing firm, you're working with a group of people. You can't ignore the human element when searching for the right marketing firm. The "bed-and-breakfast" test essentially requires you to ask yourself, "if I were to get stranded with these people, would I want to spend time with them?" When you find the right group of people to work with, you'll find that communication will become intuitive and each interaction is pleasant and productive. And when you build a solid relationship with a marketing firm, you won't have to go searching for an unfamiliar team in the future.
Taking the time and effort to find the right marketing firm will prove to be well worth it when you find people you love to work with who deliver excellent results.