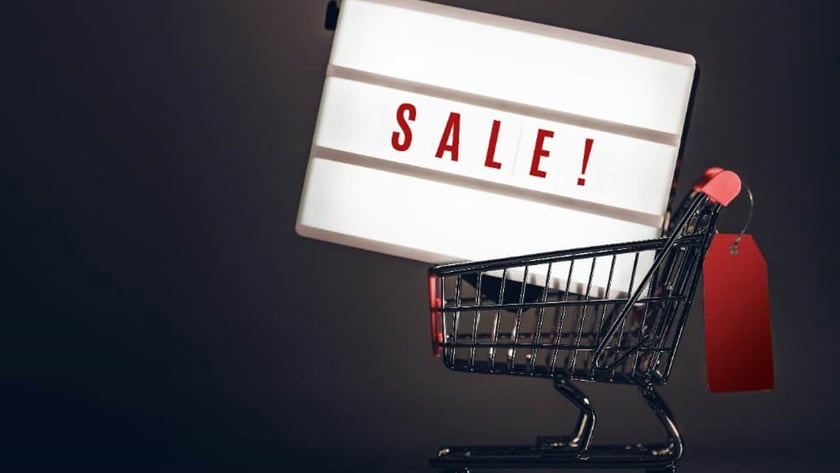 Using Promotions to Attract Customers to Your Small Business
For a small business without a huge marketing budget, sales promotions can be one of the best ways to attract new customers to your business. In theory, a sales promotion sounds simple: Take a service or product you offer, come up with a creative way to discount it, get new customers, and make more money.
However, the psychology of sales promotions is actually quite complex, and there are many things to consider, including what type of promotion to offer, when to run it, and what the goals of the sale are. Of course you want to attract new customers, but you may also want to consider other goals like moving old inventory or introducing new products or services to your existing clientele.
Here are five ideas for small business owners who want to grow their business with sales promotions.
1. Flash Sale
Flash sales are great for small businesses for several different reasons. Time-sensitive deals can build hype easily. They can get people talking and encourage those who might otherwise have procrastinated to make a purchase. Flash sales are also an ideal tool for boosting revenue during slow times of the year because they result in a quick infusion of cash.
You can promote your flash sale via email, which will help you avoid coupon sites that can create logistical challenges for your business. By offering the sale via email, you will also be rewarding your email subscribers and perhaps encourage them to continue receiving and opening your emails.
2. Buy Something, Get Something Free
Studies have shown consumers perceive free things as more valuable than discounts. So, it's more effective to bundle two products together and offer one for free than to discount one product. Adding free products or services can bring in new customers who will become regulars in the future who buy more.
Another advantage of a buy-something-get-something offer is retailers can get rid of unwanted inventory. If you are a service provider, this promotion can introduce customers to a service they wouldn't normally have considered, but may consider again in the future.
3. Discount With a Purchase
When you offer a coupon or a gift card with a purchase, the customer gets an opportunity to save and you can get another opportunity to make money. There's also a chance the customer may never end up redeeming their discount. For example, from 2005 to 2011, approximately $41 billion in gift cards went unspent.
4. Tripwire
A "tripwire" is a low-cost, low-risk promotion, typically sold for $20 or less, which helps a customer understand your products or services. A tripwire could be a piece of content, such as a book or an online course. It could also be a product sample or trial.
It should be offered at such a low cost that a prospective customer doesn't hesitate to buy it, and also do a good job of illustrating what your business has to offer. This kind of promotion is effective because it can build brand loyalty by helping a potential customer begin to trust your business.
5. Recurring Sale
Recurring promotional events are effective because they provide consistency, allow you to prepare all of your marketing efforts far in advance, and build a repertoire of sales figures that can help you assess your business. Offering an anniversary sale, a seasonal sale, or a monthly offer conditions your customers to anticipate and act on these events.
No business owner wants to lose money by discounting services or giving away free products, but effective promotions like these can ultimately increase your bottom line by creating new loyal customers.