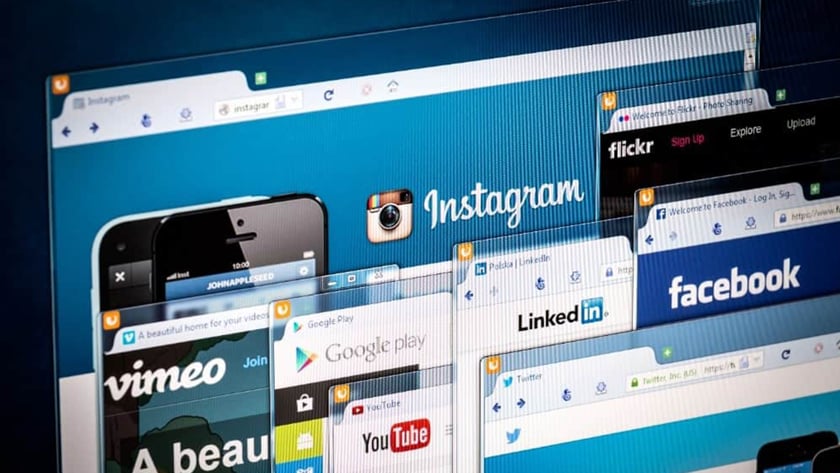 The Best Social Media Networks for Growing Your Business
By now, you should be aware of just how important it is to have a presence on social media for growing your business. But where should you be focusing your attention? While each social media platform shares similarities, they each exist and thrive separately from each other because they each offer unique experiences. This also means they cater to different kinds of audiences. To make the most out of your social media efforts for your small business, it helps to know which social media platforms are best for your industry and market.
Facebook
Many people consider Facebook to be the most valuable social media platform for businesses to be on. This is due to the social media giant's massive reach. Their 2.41 billion daily users create an audience you can't ignore. If your aim is to build awareness for your brand, Facebook is a great platform to do so. While it's possible to grow your exposure through Facebook organically, you may find yourself having to pay for ads to grow your following, although you'll likely see a good ROI if you do this correctly.
Another advantage of Facebook is that it's a great social platform for building your online reputation. Facebook now uses a "recommendations" system to rate businesses, giving people a more instinctive way to review businesses (while also making it more likely you'll be rated positively). Overall, Facebook provides a versatile platform where you can share multiple types of content and engage with your audience.
Instagram
While not every kind of business will be well-suited for Instagram, the platform offers a wide reach with 1 billion active users, ranking only second to Facebook. It also may be better suited for companies looking to market on a budget. Instagram works well for growing a following organically by posting engaging content that earns follows. The paid advertising functions are also very useful as well.
Generally, Instagram's user base is relatively young, with the majority of active users falling between the ages of 13 and 30. It's still worth using Instagram if your market is a bit older, but you'll be better off focusing more on Facebook. Instagram is especially useful for companies with products or services that are visually engaging, such as apparel companies, boutiques, or restaurants.
Twitter
While not as popular as Facebook or Instagram, Twitter still boasts 336 million active users. One element of Twitter that makes it stand out is it still offers a chronological feed as opposed to other platforms. Because of this, you can plan for the times your followers will see certain posts, and you can use automated scheduling tools to make this easier. The hashtag function on Twitter is especially useful since users are very active in searching for relevant hashtags, allowing your company to be found organically.
Be sure to also explore other social media platforms for your marketing efforts for your business, such as Youtube, Snapchat, and LinkedIn. Pinterest is an often-overlooked social media platform that has tons of potential for growing your business through image searches.
When you explore marketing your business on various social media platforms, be sure to check your analytics to see how your campaigns are performing. By experimenting with different strategies and checking your results, you'll be able to focus your efforts on the social media platforms that best drive sales and promote growth.
Photo credit: REDPIXEL – stock.adobe.com