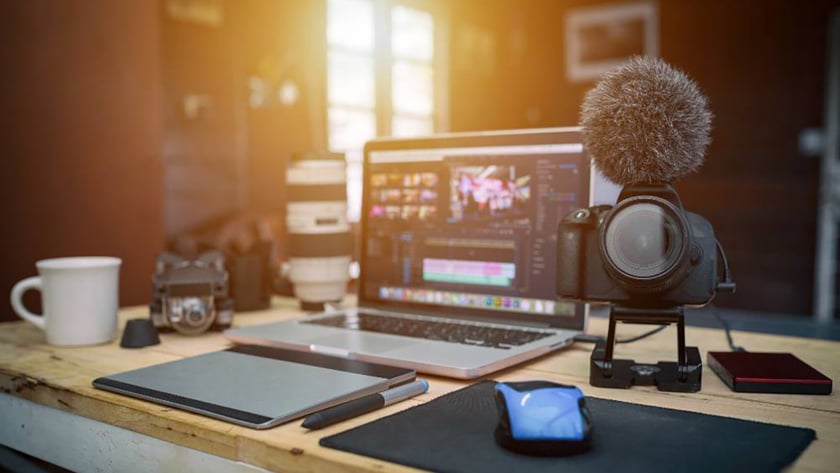 Should I Hire a Videographer for YouTube Videos?
When it comes to engaging forms of marketing, video reigns supreme. Video is also an ever-increasingly important way to boost your SEO and reach consumers in today's world, and one of the best ways to make your videos reach the masses is by uploading them to your Youtube channel. It intuitively makes sense to hire a videographer for videos on your website, but should you hire one for your Youtube videos?
Each Video Is a Part of Your Brand
If you have videos elsewhere on your main website that were filmed by a professional videographer, such as company overview videos or videos showcasing your products, it makes sense to hire a videographer for your Youtube videos. While each Youtube upload likely isn't going to quite as polished or grand in scale as videos meant to wow people on your website, they should still look professional.
The visuals, editing style, and audio featured in your videos make for strong branding, which should remain cohesive, even in your Youtube videos. If there's a stark shift in quality between your website and social media videos, it can be quite jarring for people who view them in both places.
You Should Have Confidence in Your Youtube Marketing
When done right, Youtube marketing has the potential to draw an incredible amount of web traffic to your company. In fact, Youtube is the second largest search engine after Google, making it a huge audience you can't ignore. And when the production quality is there and your SEO strategy is well thought out, the results will be in your favor.
If you skip on hiring a videographer for your Youtube videos, you simply won't reap as much of the rewards. Plus, since there is such a vast audience you can reach with your Youtube channel, you want the content you put out there to represent your company well.
Make Your Videos Shareable
Videos are very shareable on social media, but only if they are worth sharing. While optimizing the descriptions and titles for your videos will help you draw more traffic to your Youtube channel, you can get your audience to do some marketing work for you. Make your content to a high standard and it is more likely to be shared. It also helps if you keep your videos short, roughly in the two-minute range.
What if I Can't Hire a Videographer?
If for any reason, you aren't in a position to hire a videographer, it's still worth creating a Youtube channel and posting informative or entertaining content. Keep things relatively simple, and be sure each piece has clear audio, decent lighting, and covers topics that will appear to your target audience.
By wisely allocating your resources to get professional videography for your Youtube channel, you can build your brand and draw new customers to your business.