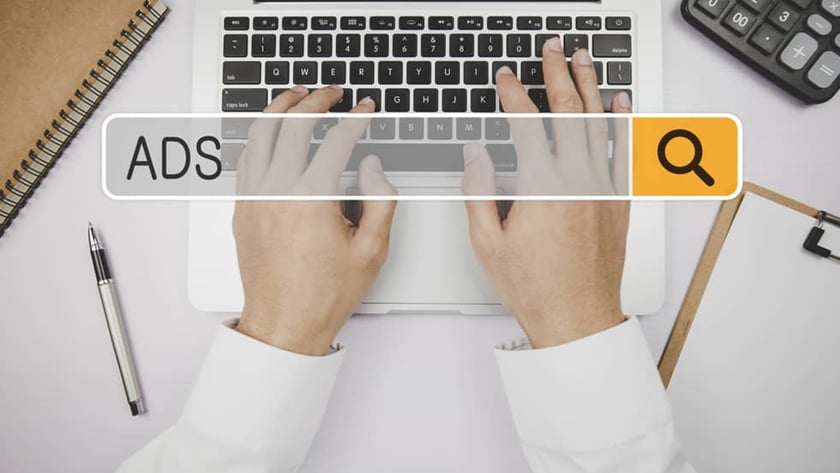 Reaching Your Target Audience with Google Adwords
When you go to search for anything you are interested in, odds are you didn't even think of opening up any search engines than Google. The incredible search volume Google obtains on a daily basis makes it a platform you can't ignore. And one of the most lucrative ways to use Google to help your business grow is using Google Ads. 
What Is Google Ads?
Google Ads is a pay-per-click (PPC) advertising service that allows small business to display their information on the top of Google search results for certain searches. Rather than relying on organic search results in this case, you're paying to send your business straight to the top. The way this works is by creating a clickable ad based on valuable keywords relevant to your business. To create your ad, you will have to "bid" on the best keywords that will yield the best results for your company. 
The way Google gets paid through this system is by charging a set amount for every click your ad gets. So, is this financial investment worth it for your small business? 
Why Use Google Ads
When used right, Google Ads are very effective, providing a significant ROI for businesses. In fact, the average return businesses get for their Google Ads is $8 for every $1 spent. The reason for this is pretty simple. Google Ads are relatively affordable and don't present much of a financial strain on businesses that use them. At the same time, you get to leverage the power that comes from using a search engine platform with 3.5 billion searches being performed every day on average. When you make the investment in Google Ads and put the effort into making effective ads, you can expect to be rewarded for it. 
Using Google Ads Effectively
When you begin with Google Ads, you'll have a chance to accurately enter the information about your business to find the most relevant and valuable keywords for your business. You'll be presented with keywords you can bid on in the Keyword Planner section. You'll get some information on each keyword that will allow you to make the best informed decision you can for getting the best results on your ad campaign. 
Each keyword will tell you how much the cost will be per click, but you'll also get other helpful information. You can see the competition level each keyword has, along with the search volume per month. Choose the keywords that best target your business location and service area and get high search volume. Ideally, you'll also want to aim for keywords with low competition if possible, but only if they have the previously mentioned factors. 
This may result in some spending that seems a bit high, but just remember if you're targeting your area with keywords directly related to your business, you can expect high conversion rates and a good ROI. When you've chosen your keywords, you can write the copy for your ad, which will include a creative headline and text that demonstrates to potential customers as much value as possible, making it more likely they'll click and choose your company.
Your potential customers are out there ready to discover your awesome services, and you can make it easy to find you by effectively using Google Ads.