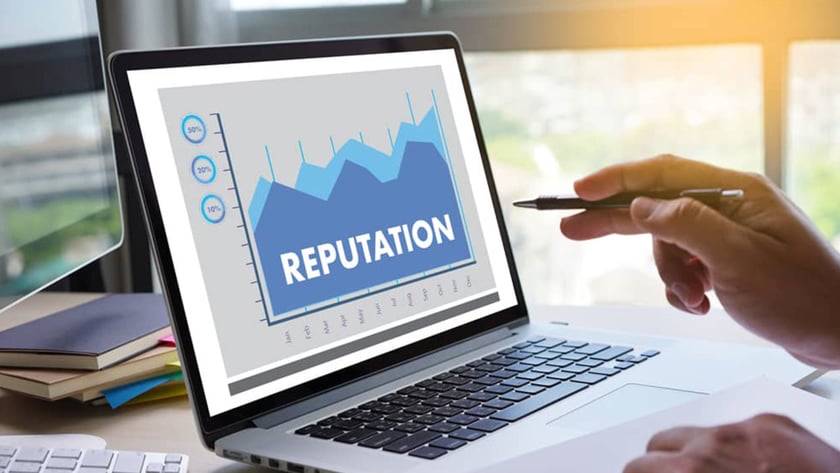 Managing Your Company's Online Reputation
You are probably aware of the many ways online marketing is critical for attracting customers to your company. However, no amount of SEO or ads can help your company's reputation if you have negative reviews and poor engagement online. Your potential customers expect to see your company interacting with the market and garnering praise. With sites like Yelp, Facebook, and Google Review, managing your online reputation is more important than ever. Here are some tips to make sure your online reputation stays positive.
Be quick to reply to feedback
One way to manage your online reputation is to welcome feedback and to always reply to reviews, whether they are good or bad. If someone leaves a glowing review, be sure to thank them and make them feel appreciated for taking the time to help your company. If someone leaves a less than stellar review, respond with a sincere apology and a solution to improve the situation. If a customer was dissatisfied, but sees you care about what they have to say enough to fix it, they are much more likely to be forgiving and maybe even come back.
Other customers who see your replies will also see you are willing to do what it takes to keep customers satisfied, therefore building additional online trust. Plus, if there is an issue you were unaware of that a negative review highlights, you can use it as constructive criticism to improve your company for the better!
Encourage your clients to leave reviews
One of the most powerful marketing tools at your disposal is your customers. Make it easy for your satisfied customers to promote your business by encouraging them to leave reviews. With more positive reviews and testimonials, you can build credibility and trust with prospects trying to decide which company to do business with.
Build a large online following
With more followers on your social media pages and hits on your website, your brand will be viewed as trustworthy and credible. Always try to build your following organically, in addition to using online advertising, using strategies like providing engaging content to your readers and practicing effective SEO.
Posting consistently will also help build a following, as it will show you have a wealth of information to share. Interacting with your followers through comments, questions, and maybe even prizes from contests, will also keep them interested in more.
Network with other companies
Another way to give your company a good online reputation is by networking with other companies. Contact the marketing department at companies that could bring you leads, and ask if you can write a featured blog for them to get backlinks to your site. They can even recommend you for a certain service and you can do the same for them. If people see other companies they trust have recommended you, they will be more eager to give your company a try.
Using these strategies yourself to manage your online reputation will help ensure customers continue to choose your company over your competitors. However, if the responsibility of managing your online reputation seems overwhelming, consider hiring a marketing firm like UniMedia to manage it for you.