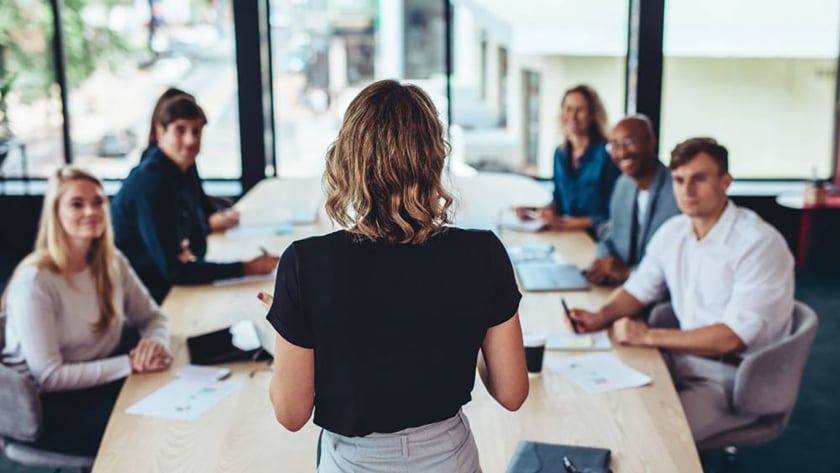 Is Peer to Peer Marketing Right for Your Business
If you're feeling influencer fatigue setting in, you're not alone. While influencer marketing is still a prominent and effective tool for business, the cost has gone from offering a free product sample in exchange for a post to forking over the kind of money you'd expect to pay for a spot on primetime television. One alternative businesses should be seeking out is P2P marketing.
What Is P2P Marketing?
Short for "peer-to-peer marketing," P2P is a timeless marketing technique that's always worth putting effort into. Essentially, it's a marketing strategy that relies on consumers recommending products or businesses to their peers after having a positive experience. While it's a major component of word-of-mouth marketing, there are other ways P2P marketing can be leveraged to help your business.
Does P2P Marketing Work?
Finding success in P2P marketing ought to be a high priority for any business. While it's always good to get people talking about your company, P2P marketing specifically targets recommendations amongst friends, family members, and close colleagues.
When you get people telling the important people in their lives about your business, that's when you can expect growth. In fact, 93% of consumers trust close peers over influencers for product or service recommendations.
Generating a strong P2P marketing strategy is a great way to start getting consumers to do a lot of the work for you when it comes to promoting your business and it creates genuine excitement about your brand. But how exactly do you execute P2P marketing?
How to Make P2P Marketing Work for You
Beyond simply offering products and services people will get excited about, you can add a few techniques to your marketing efforts to get people to recommend your business to their peers.
Referral rewards: One of the more straightforward techniques to increase P2P buzz about your company, you can offer rewards points, discounts, and other fun gifts to customers and their friends if they refer others to your business.
Building brand loyalty: The gift that keeps on giving, brand loyalty is an achievement every business should be striving to reach. And one of the many benefits of earning strong brand loyalty is more effective P2P marketing. People are far more likely to recommend brands they are loyal to rather than products they turn to on occasion.
Community involvement: For companies with close ties to a medium or small community, such as an independent auto shop or restaurant, establishing yourself as an integral community staple can dramatically boost P2P marketing. While other P2P marketing strategies focus on what you sell, this strategy focuses on your values and giving back to the same people who support your business.
Of course, you shouldn't write off social media influencers altogether as a form of P2P marketing. Some business models naturally lend themselves to working with social media influencers, such as if you design clothes or jewelry, or create headphones that are ideal for game streaming. In these cases, reaching out to micro-influencers will result in exposure with a strong overlap between social followers and people that are considered peers.
As you work hard to deliver memorable experiences to consumers and think of new ways to get people talking about what you have to offer, you'll be able to reap the rewards of having a strong P2P marketing strategy.