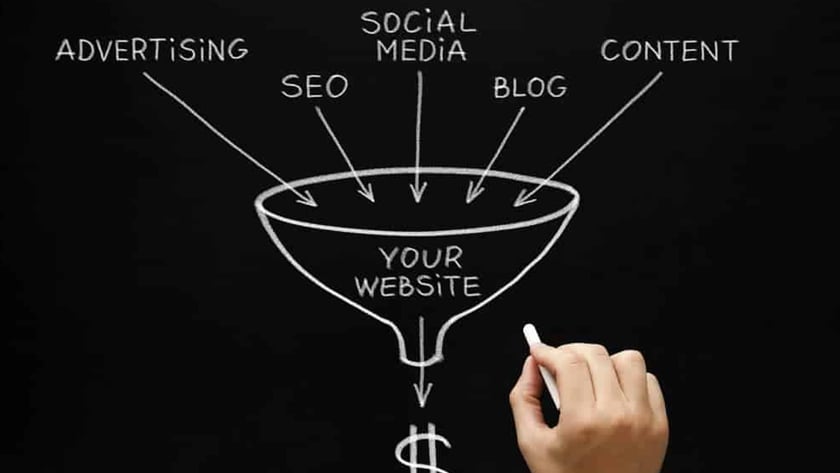 Don't Fill Your Sales Funnel with People Who Will Never Be Clients
As a business owner, your next lead is your potential next dollar. Gaining leads and having new clients make their way through the sales funnel and choosing your business is always a great feeling. However, not all leads are the same. Your company will thrive off of finding good leads that will eventually convert on your products or services, but that is dependent on whether or not those leads are likely to benefit from what you have to offer. One mistake many business owners make is trying to fill up their sales funnel with anyone and everyone, including people who won't realistically become clients. 
Honest Ads are Effective Ads
This one seems like it should be obvious, yet many companies make the mistake of creating ads or marketing materials that can be attention-grabbing, but then end up seeming more like a distraction from what is actually being offered. This mistake can happen in video and print marketing, as well as in your online ads. 
Make sure your digital and social media ads get people to click because they were intrigued by something you offer instead of just an attention-grabbing image or headline. This isn't to say that your advertising should just be generic and plainly give consumers information about your product, but any advertising should make it clear what you have to offer or at least hint that your product or service solves a problem for the consumer.
Keep Your Blog Relevant
The same goes for your content marketing strategy. While you shouldn't just make your blog all about your products, the topics you choose should all be relevant to people who fit your buyer personas. Even if you research topics and find that a blog you write should get tons of clicks, it will be a waste of time if the topic doesn't appeal to your client base.
Be Wary of Giveaways
When you want to watch other people market for you, contests can be a lot of fun – and very effective. Everyone loves free stuff and people don't mind tagging their friends or giving out an email address for a chance to win something cool. This becomes a problem if you decide to give something away that has nothing to do with your business. 
If you're a company that makes an enticing tangible product, like a cool backpack, it should be easy to find a good prize to give away. However, an orthodontic office might have a harder time finding something exciting to give away that will bring in potential patients instead of just people wanting to win something. To be more effective, an orthodontic office could create a contest where people can win a free teeth whitening kit instead of a new Bluetooth speaker. Even though a Bluetooth speaker may seem cooler, the teeth whitening will appeal to people who are looking to improve their smiles.
Keep Your Social Media Posts Focused on Your Products
Social media is a great opportunity to gain a strong following and engage meaningfully with your prospective clients. While you can be a little more relaxed on social media and create fun content more often, it should still be ultimately focused on your products and services. 
You may get lots of likes and comments on a photo, but if your content isn't focused on what you offer as a company, your engagement could be in vain. After all, it can be exhausting keeping up with posting on social media and responding to comments, and if the people engaging aren't part of your client base, your efforts won't lead to conversions. 
While general awareness of your brand can be beneficial, it is still important to focus on those who will ultimately use your services or buy your products.