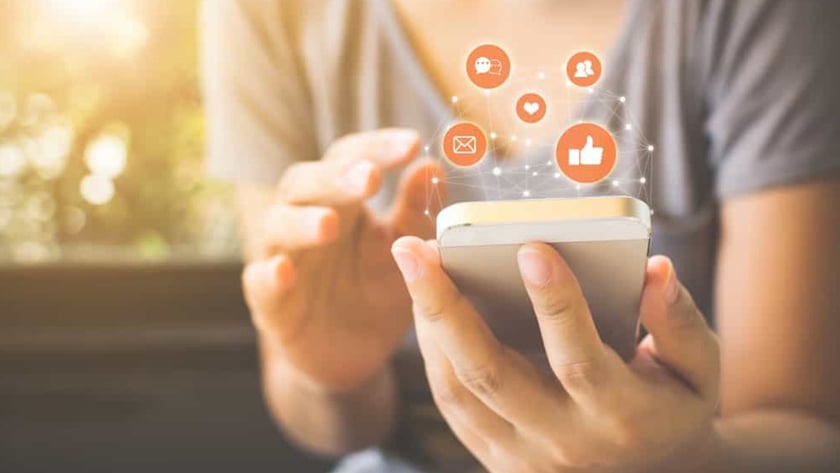 Creating Social Media Content that Starts a Conversation
When looking at all of the statistics on how huge social media has become in our society, and when seeing all of the different ways to promote your business with social media, it can be easy to view it simply as a route of exposure. However, if you're going to get the most out of your social media marketing strategy, you'll need to also focus on the reason social media was created in the first place: engaging with people. To boost user engagement on social media, you'll need to find ways to start conversations on each platform.
Post Questions to Get People Talking on Social Media
If you're going to start a conversation in person, the way to do it by asking a question. So it only makes sense that including questions in your social media posts will result in higher engagement. This doesn't have to be done with every post. In fact, doing so might get tiresome or annoying to users. But making social media posts with questions on a regular basis will result in good conversations.
When you create your questions for social media, they don't have to necessarily be related to your business. However, finding creative ways to integrate your brand, products, or services into these kinds of posts can effectively promote your business in a way that doesn't feel like advertising.
For instance, if you run a barbershop and it's near Valentine's Day, you could post a photo of a loyal customer's haircut and create an Instagram caption like this: "John's hair is looking great and he's ready for his big date! What's your favorite place to take a date?"
People love sharing about restaurants they enjoy, so you're likely to get lots of people talking in the comments section. Plus, you've subtly hinted that your barbershop is the place to go great haircuts.
You can also find ways to get users to tag their friends in the comments section for further promotion. For instance, if you run a travel company, you could post a high-quality photo of a beautiful beach house and have a caption that reads: "Who would you want to join you here?" Not only have you successfully promoted your company, but you'll now have people starting to plan their next trip in the comments section.
Respond to Comments
When you get engagement in the comments section, you can't forget to respond. Take the time to look through the comments section and thoughtfully respond. They don't have to be long, but they shouldn't feel generic. For the barbershop example, if someone mentions a restaurant you've been to, you could reply by saying, "Yes, their pastas are delicious!" or something to that effect. You also shouldn't try to push your products in the comments section unless someone asks a relevant question about what you have to offer. Keep the conversation genuine rather than salesy and you'll leave a much better impression.
As you focus on making your social media content conversational, you'll see engagement rise, boosting your exposure and your sales in the process.