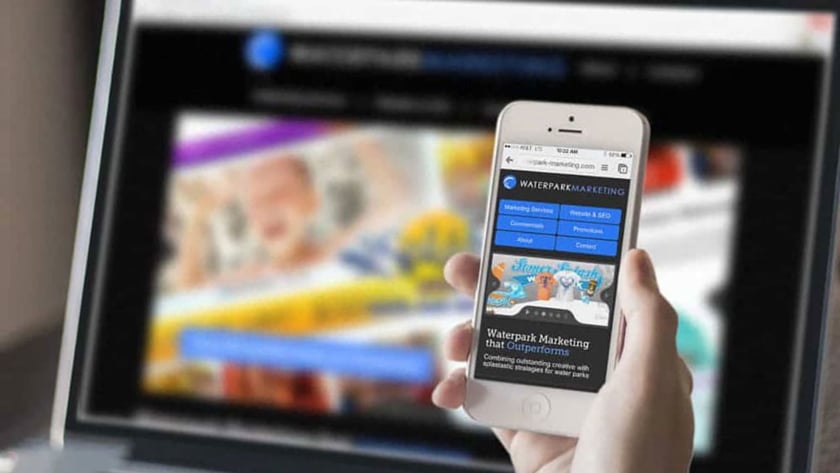 Checklist: Optimizing Your Website for Mobile
The other day, I was looking up menus online to decide where to go to dinner. The first website I checked loaded a site with tiny print onto my small phone screen – it had squeezed a desktop site onto my mobile website. Finding the menu link was tricky but, after scrolling and pinching the screen, I was finally able to find it. It took way too long, and I eventually decided to try another restaurant's site. That one was much easier to navigate and even had larger print and links to get to the menu and contact information. Not only did their menu sound better to me at the time, the website left a better taste in my mouth than the first one I tried. It made it easy and effortless for me to find what I was looking for.
And that's what most mobile users are craving too: easy and effortless mobile surfing. Desktop and mobile websites have very different formats and are generally used for different purposes. Most mobile sites should provide fast access to info because users are looking for quick results.
There are many resources available to test your website's performance with these aspects.  Google's Mobile Website Speed Tester and HubSpot's Website Grader are great tools that break down how well your website is optimized for mobile. You should take a look at your website on a smart phone or tablet and decide how effective it is. Below are some of the most important qualities in a mobile site that users are wanting:
Fast Load Time
This is one of the most important, as slower sites will leave users frustrated. There are several ways to increase your site speed, including minimizing redirects and cutting out additional characters in your code. This will keep mobile users happier and get them the information they want faster.
Easy Access to Info
Another important aspect is the layout of your mobile site. It won't look exactly like your desktop version but that's okay – it can still have all the same information! It should have a simple minimalistic look on mobile, with few dropdown features and no heavy content on each page.
Large Tabs and Links
Adding to the ease of access on your site, larger tabs and links provide the best way for people to navigate around with just their fingers. Desktops have mice that can click smaller, specific links, but fat fingers are more likely to press more than one link or the wrong one altogether if they aren't spaced out enough.
Noticeable Calls-to-Action
If the point of mobile is to provide quick access to users, then mobile websites should support easy call-to-action buttons. Whether your site provides a subscribe button, email sign-up request, or log-in box, it should display these prominently and effectively so that people don't have to search for them.
No Pop-ups
Full-screen pop-ups can be annoying and actually slow down the site's performance. If you are trying to display an email sign-up form on your website don't put it in a pop-up that can be hard to close and interfere with the users' experience on your site. Google can also recognize which sites allow this and penalize them for it by listing them lower on their search results.